Create the ideal homes and business spaces
with professionalism, quality, and innovation.
Make a difference, add value to your property
and attract more traffic with smart and innovative solutions from Euroblinds.
Why work with Euroblinds?
We focus on the real needs of our customers and partners and constantly expanding the range
of our offers with completed shading and automation solutions for indoor and outdoor areas, which
offer easy and practical shading systems.
The use of wired and wireless technology and the use of the wireless central home automation system
(smart home) is one of the most important innovations of Euroblinds which introduces
us to a new era in the field of shading solutions.
You can also control the shading systems, the access points, the lighting, and any electrical
device you want to control through your mobile phone.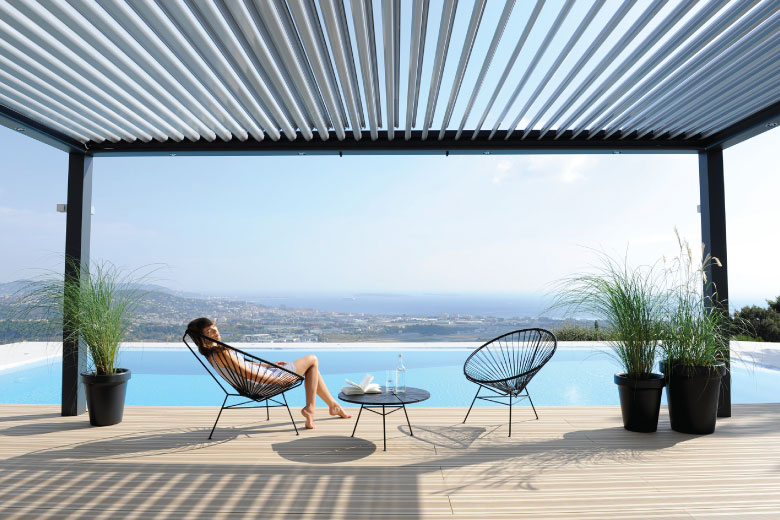 Benefits
Management of large projects with specialized shading constructions in collaboration with leading companies abroad.
Representation and cooperation with worldwide recognized companies and with the largest names of manufacturers in the world, on sun protection systems.
Guidance on the integration of shading systems from the design stage to their installation.
Guidance for planning home automation provisions.
Deeply information to architects, builders, engineers, and civil engineers about Euroblinds systems and applications.
We provide all the necessary technical information for the most accurate recording of the specifications of a building.
Instant Information.
Specialized team for installations per application.
Team with know-how in electromobility and automation applications.